In collaboration with the Dutch Media Art Friesland and as part of the series 'Game of Swarms' (2019-), an ongoing research on theories of self-organisation and swarm intelligence, Translocalia invited Paula Nishijima to share the various steps which anticipated the materialisation of an art work.
The Nonlinear Patterns of a Superorganism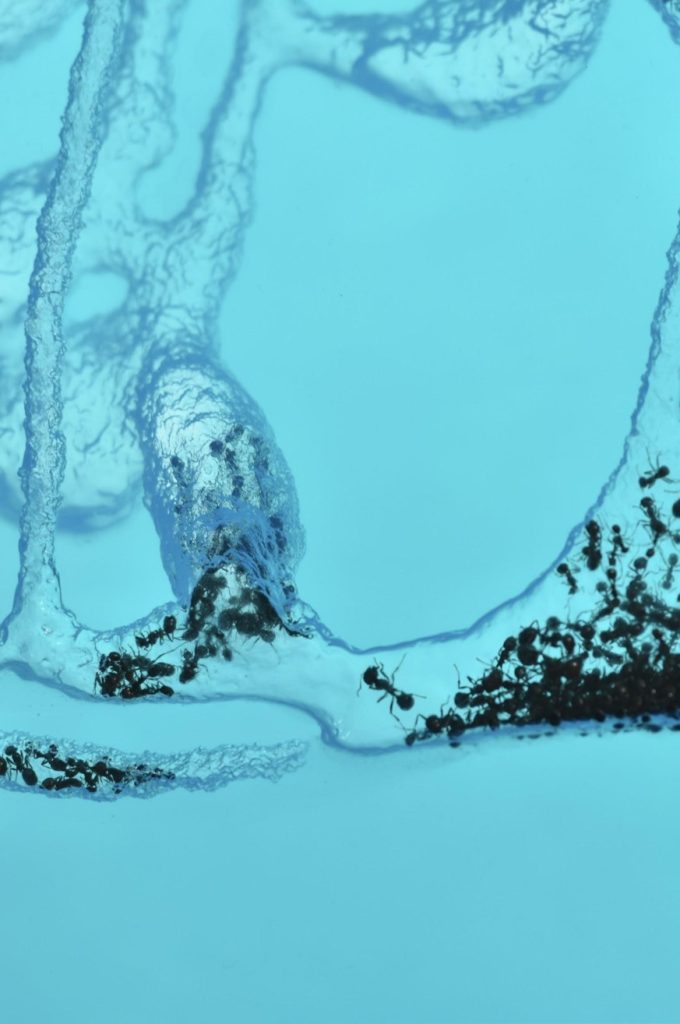 During the project Paula Nishijima has been exploring how living organisms work together without a central control to adapt to changing conditions. By creating a temporary ant farm, consistent in a gel developed by the Nasa, the artist has been observing social insects' dynamics through a series of specific themes such as the development of collective scent, the absence of a central power and 'queerness' in ants.
Access to the talk at the ICI